The first rule of Serifos is don't tell anyone about Serifos! This place is a total hidden gem and WAY different from the large islands of Santorini & Mykonos, but it was also just the change we needed after 2 weeks into our Honeymoon. Think a sleepy town with cute restaurants, deserted beaches you have to get to on foot, and quiet sunsets overlooking the ocean. (God I've really read too many travel blogs by this point). This was Brandon's favorite island of them all.  Here are my top Serifos recs!
Calypso Boat Rental. Getting to Serifos can be a bit of an adventure. There are not many ferries that travel directly into Serifos so you will need to head to the nearby island of Sifnos and grab a smaller boat over. We used this boat company to transport us.
This Airbnb. We stayed here all 3 nights in Serifos and it restored us physically, mentally and emotionally. It is so quiet and peaceful and you feel like you have your own tiny slice of the Island.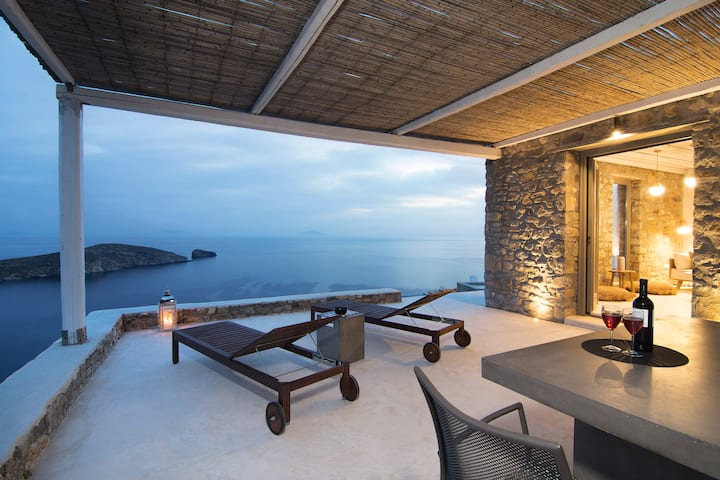 Kalo Ampeli Beach
You can drive down some windy dirt roads to get part way to this beach, but you'll still have about a 10 minute hike on foot to get to the ocean. This area is untouched and feels like you're back in Ancient Greece. It was so secluded you can also do some skinny dipping if you're into that sort of thing
Little Italian restaurant right by the docks. Get some pizza and a carafe of wine. Life if good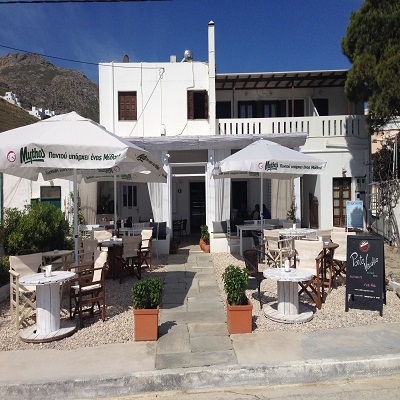 We almost left Serifos without exploring this part of town which would have been a HUGE mistake!! This little town is situated on the highest part of the island and you can hike up to a church at the highest point for some incredible views. On the way down, go to Stou Stratou for an aeperol spritz and some light bites if your hungry. It's located in the cutest,  colorful square that is just BEGGING to be on your instagram feed.
Traveling to Greece? Check out my guides for Athens, Santorini & Mykonos while you're at it!